Herdeljezi Roma Festival
2011 - 15th annual
Friday May 6, Saturday May 7 - Sebastopol, California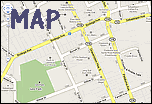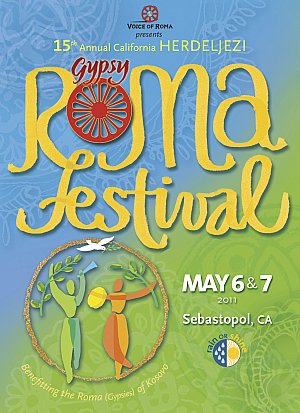 above: festival art by Lisa Ekström
below: photos © Raymond Van Tassel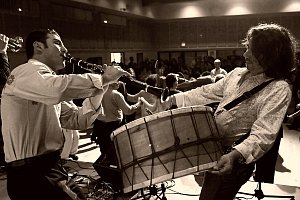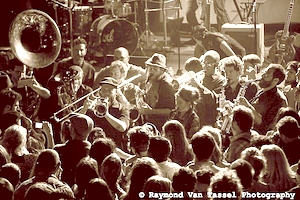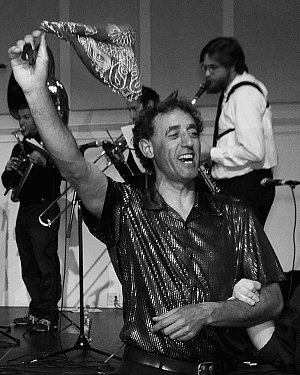 HERDELJEZI is a traditional Romani (Gypsy) neighborhood celebration announcing the end of the cold indoor season and the beginning of the warmer season of movement and outdoor life. Survival from the winter and the seasonal renewal of life is celebrated at Herdeljezi through the sharing of music, dance, food and community.
Two events to help the Roma of Kosovo:

Friday May 6 - Romani Culture Night
7:30-10:30 pm, Veterans Building, 282 South High St.
7:30 pm
a) "A Life in Pictures: the remarkable paintings by Romani artist Ceija Stojka," presentation by Dr. Michaela Grobbel, Sonoma State University.

b) Introduction about the work of VoR in regard to the current situation of the European Roma.


8:30 pm
Acoustic Balkan Romani Dance Music: Cele Paskoski, Chris Bajmakovich, Rumen Sali Shopov, Benji Rifati
Saturday May 7 - Herdeljezi Stage
10:30 am -9:00 pm, Ives Park -
RAIN OR SHINE !
(if rain, next door in Veterans Building, 282 South High St.)
Vocal, clarinet, drum, accordion, and dance workshops, live music, dancing, authentic Romani food by George Adams, handcrafts by Threads That Connect Us (VoR sewing project), henna art.
Performers and teachers include: Rumen Shopov, Cele Paskoski, Chris Bajmakovich, Inspector Gadje brass band, Vadim Kolpakov and VIA Romen, Gypsy Boys (Paul and George Stevens) and Danny Fender, Šani and Benji Rifati, Petra Gelbart, Stefka Kamburova...
$18, students & seniors $15 (12 and under free, no one turned away for lack of funds)